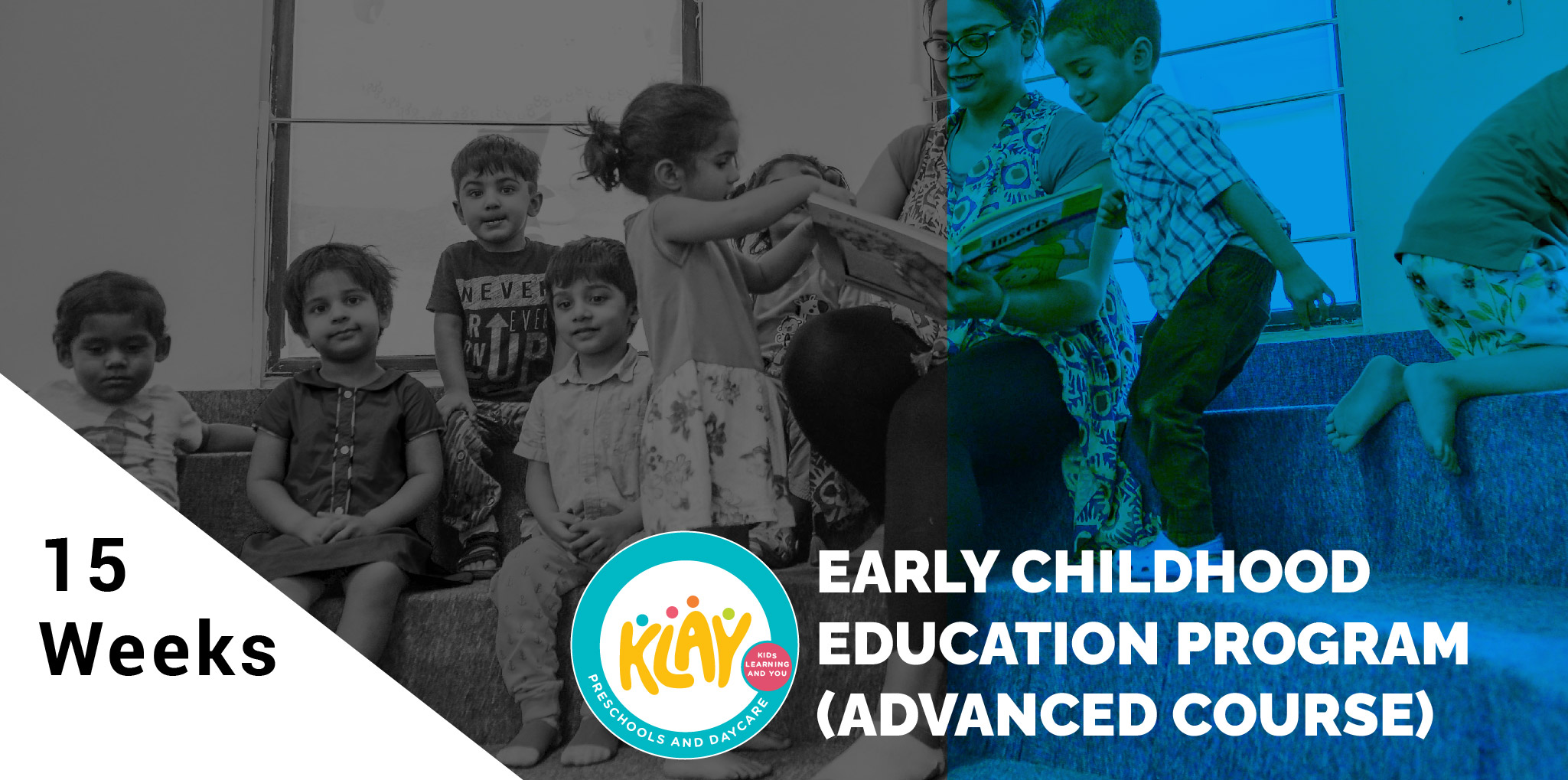 An introductory course for all teachers and parents that will equip you with the knowledge and tools required to identify and understand children in the age group of 0 to 12 years, with developmental lags and special needs.
Batch Starts on 9th August 2022
About The Program?
KLAY's Early Childhood Education Program (Advanced Course) is a unique certificate course that will help you understand the early years of a child and equip you with the required practical knowledge and skills to facilitate, design, develop and implement lesson plans for children in a preschool classroom.
Who is the Program Ideal For?
If you would like to build a career in early childhood education, understand the Psychology of learning, then this advanced program that includes a 400/640 hour internship is just what you are looking for.
How will students benefit from the program?
A one-stop program that helps you build a career in the field of early childhood education
A holistic program that combines the science of early childhood education and practical classroom exposure
Includes new age preschool facilitation techniques aligned with the National Education Policy
A perfect blend of theory + in-person or online classes with expert facilitators + an internship with a stipend in India's most trusted learning and childcare partner
Get trained to be a leader in early years education and get a chance to work, manage or open your very own preschool
Includes 240 or 480 hours of internship with a stipend in KLAY classrooms depending on your requirements and interests
The flexibility to choose between in-person classes and online classes
Program Details and Duration
15-week course (2 classes per week on Wed/Fri) + a 12 week/3- month internship with a stipend (total 400/640 hours) in a KLAY classroom
At the end of the course there will be a written exam for 1.5 hours
Eligibility
Direct entry into Advanced Course if graduated Partitioners Course
Entrance Exam if not participated in Practitioners Course.
12+ years of formal Education
Fluency in English
Learning Mode
Online Live Sessions
In-Person Classroom Sessions available in select cities in India (please contact our Admission Counsellor for more information)