IECED, in partnership with
KLAY
offers exciting employment opportunities to qualified individuals. Get an opportunity to work with the largest preschool chain in India. We offer 100% full time placements in KLAY to those who successfully pass through the evaluation process.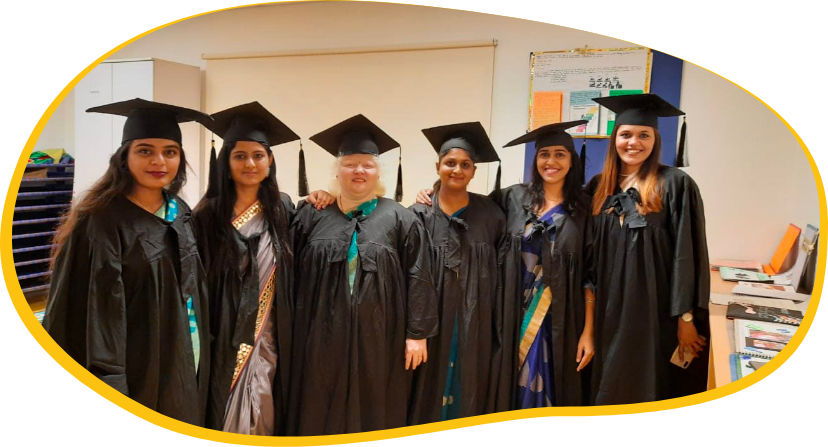 100% Placement Assistance
Join The Best Preschool Chain
Get an opportunity to work with KLAY, India's largest chain of preschools and daycare centres.
The institute's courses help students develop skills like time management and professionalism to acquire placements. Recommendation letters are also provided to guide and assist students wherever necessary.
If there are any further queries regarding placements, drop in an email to us and we will be happy to assist you.
Evaluation Process for Placement
The interview process consists of the following steps:
• Compulsory Attendance- 20% 
• Internals (Home assignments with rubrics)-30% 
• Internship/Project- 20 % 
• Written Exam (This will include MCQ, True or False, Short Answers)- 30% 
• English Proficiency Test 
What is it like to work as a teacher at KLAY?
Working at KLAY brings new adventures every day as our teachers care for and aid the growth and development of their young students. Each child is unique and therefore, every day is filled with new experiences and learning. Teachers starting with KLAY join as trainees and can progress up to the role of a Head Teacher. There are also opportunities for teachers to switch to management roles or join the curriculum planning team within KLAY. As the industry leader in early childhood education, KLAY follows a curriculum based on the theory of Multiple Intelligences, Experiential Learning and Inquiry-Based Learning. Working with KLAY entails gaining experience in the latest teaching methodologies that are being followed by countries such as the USA, UK and Singapore.
KLAY offers childcare solutions that best suit an employer's needs. With our Onsite, Near site & Subsidy Solutions, we have provided many corporates in India, a safe & secure space for children to grow & flourish.