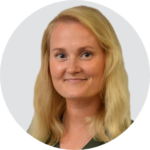 Head of Pedagogy
at Finland International
Education (FINE)
MA, Educational Science
Reetta Jukkara is a professional in
teaching and education and has several years of experience in the field. She is specialized in primary school and early childhood education and has worked as a teacher in Finland and China. Reetta has a strong passion and expertise in personality psychology and individual learning. During the past years she has trained early childhood education teachers in China and India both online and onsite. Reetta is in charge of the pedagogy and teacher training programs at FINE.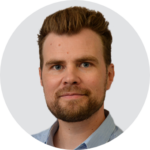 Development Manager at Finland International
Education (FINE)
BA, Early Childhood
Education

Olli Kamunen is an expert in early childhood education. He has over ten years of experience in the field. Olli has worked as a principal in several ECEC locations in Finland. Olli has training expertise from China, Vietnam, Tunis and the USA. Olli is passionate about early years' education and thinks every child has the right to high quality education.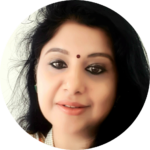 Head, Training & Development
at IECED 
M.S, Child and Adolescent Development
With a Masters in Child Psychology (Summa cum Laude) from California,
Meghna has worked in the field of Early Childhood Education for more than two decades. Experienced in the counseling of families and pre-school functioning with renowned organizations in USA,
Singapore and India, Meghna plays an integral role in parent partnership
initiatives at KLAY.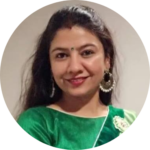 Trainer at IECED
B.A, B.ED, Diploma in
Computer Science
With more than 10 years of
experience in teaching, curriculum development, counseling and training. Roopal has served as a
mentor/teacher in the elementary education sector where she developed the curriculum for preschoolers. She has also trained
teachers and organized events that help imbibe cultural values & awareness in children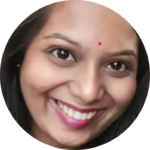 Trainer at IECED
M.A, Early Childhood Education
With an experience of over 10 years in the field of Early Childhood Education, Aditi is very passionate about preschool teacher training
and curriculum planning for
preschools. She has worked with schools to implement the smooth functioning of the pre-primary sections for both teachers as well as
children and has also been involved in the designing of modules for teacher training courses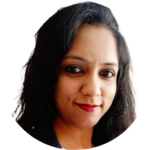 Trainer at IECED
B.E, Electrical & Electronics Engineering (EEE)
Awarded the 'Exemplary Teacher 2016' accolade and a 'Certificate of Appreciation' from KLAY, for presenting the Best Teaching Aids 2018, Meera is a trainer who hopes
to contribute her skills and be a part of the growth of budding teachers. Her areas of interest include, Child
Psychology, Milestones &
Development, Curriculum
Implementation and Spiritual Science%