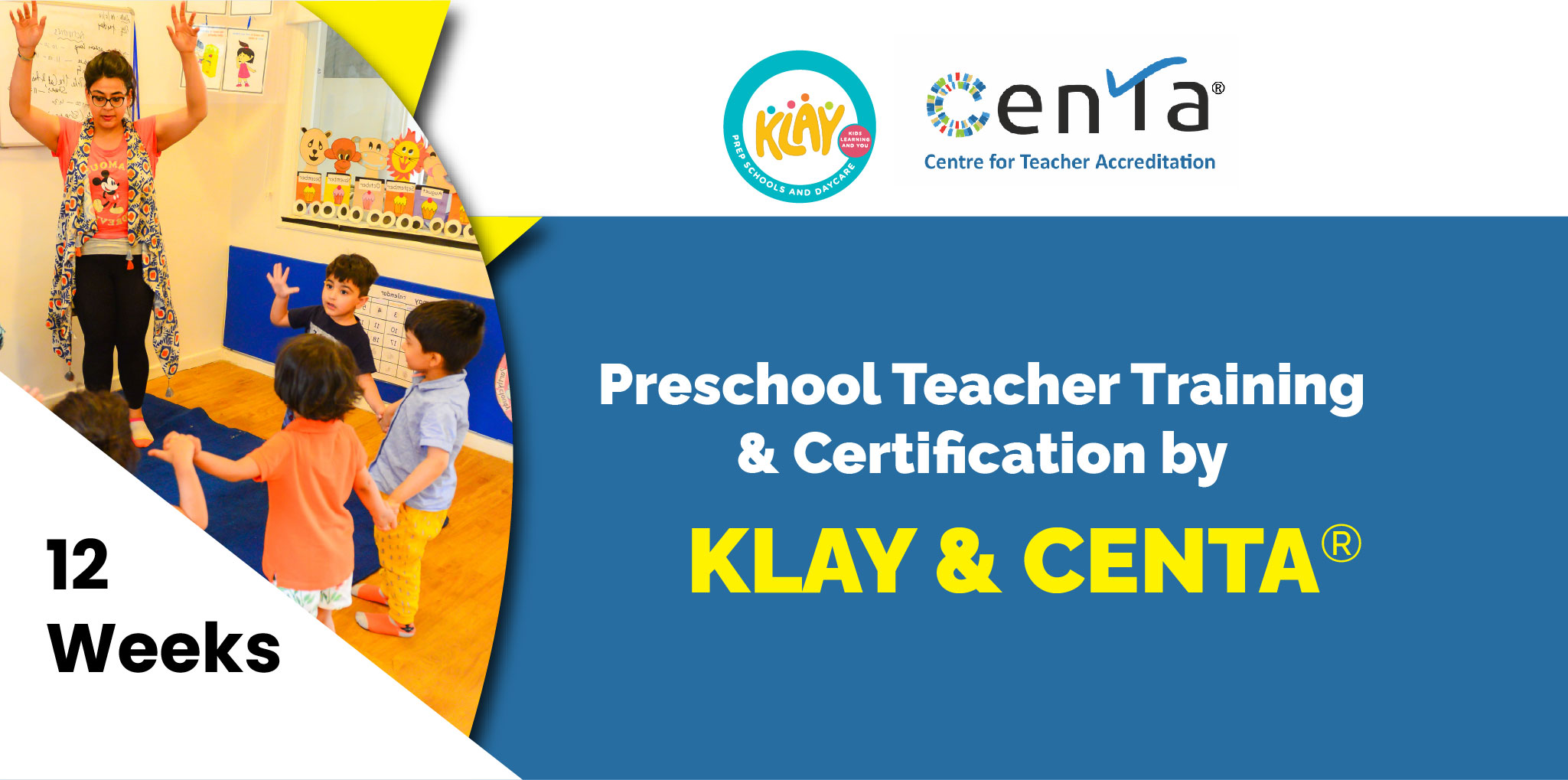 About the Program?
The Preschool Teacher Training & Certification by KLAY & CENTA® is the ideal launch pad for entry level graduate, professionals looking to enter the education industry or teachers looking for a career progression. The program enables you to upskill and upgrade as an early childhood teacher with new age teaching tools and techniques.
The program is brought to you by the Institute of Early Childhood Education and Development (IECED) and Centre for Teacher Accreditation- CENTA®.
CENTA® focuses on making teaching an aspirational profession by assessing and certifying the competencies of teachers, creating career paths, rewards and recognition, and supporting their professional development. CENTA® is a registered Certification trademark in India.
What will you achieve with the Preschool Teacher Training and Certification by KLAY & CENTA®?
Receive record of participation, if you are regularly attending the webinars and virtual program
ECE certification by CENTA®, to showcase your competencies (You can opt for level 1, 2 or 3 Certificate based on your experience). Award of Certification is based on your performance in the Assessment.
Placement assistance from KLAY & CENTA® (on best effort basis and your performance in the course and Certification)
Program Details and Duration
The Preschool Teacher Training and Certification by KLAY & CENTA® is a 12-week (45-hour) ONLINE Program conducted by CENTA® & IECED faculty.
Classes led by KLAY and CENTA® facilitators- Two workshops of 2 hours each for 5 weeks, with assignments
On-the-job exposure in KLAY's virtual classrooms (Toddlers, PreK, K1 and K2 classrooms): 6 hours
CENTA® ECE certification (About 6 hours of effort)
Graduation ceremony (About 3 hours)
Experienced faculty from KLAY and CENTA® will take classes every week
Theory sessions will be followed up with practical assignments
Eligibility
Fluency in English
Should be a Graduate
Learning Mode
12-week ONLINE Program with live training sessions by the faculty from IECED and CENTA®